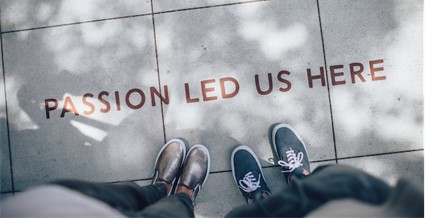 Bill Gates dropped out of Harvard to focus full-time on Microsoft. Walt Disney was once branded as "unimaginative" and fired by his newspaper editor for not producing good-enough ideas. Vera Wang was 40 years old before she started her fashion line.

Robert Bremer of Ohio explains that these are individuals from various walks of life, who knew their value and found their life's purpose by not being afraid of finding — and embracing — their passion.
And that's something that's not just for famous folks.
Fulfilling a Passion
For far too long "career" and "passion" were considered separate concepts. As Oprah once said, "do what you love, and the money will follow."

That's what makes the concept of finding purpose through passion so intriguing. It's also something that can be accomplished, though it's made a bit difficult when life sometimes gets in the way.

But turning a passion into a career is often worth the struggle. Here's how others have accomplished this often sought-after practice:
Understand What Passion Is
Being good at something doesn't necessarily mean that you're also passionate about it. The same goes for enjoying an activity. Some things are best left as hobbies. A person may love to sing and draw when they have the time, but it doesn't mean they necessarily want to pursue either as a career.

Merriam-Webster defines passion as "a strong liking or desire for, or devotion to an activity, object, or concept." But passion is more than just a textbook definition.

Instead, think about the elements of life that would be difficult to bear if they vanished tomorrow. For instance, gardening – but it should be something tangible that is an emotional driver in one's life.
Translate it to Something Tangible
This is where the concept may get a little tricky. Once the passion has been determined – now what? How can the concept or idea be translated into a career or business?

What about seemingly natural abilities? How can a person turn a raw skill into their life's work?

For starters, the elements need to fit well together — and almost effortlessly. When it comes down to it, a successful career shouldn't be deemed lucrative based on salary or accomplishments alone. Rather, a successful career is one where true passion don't fade, can provide stability, and is enjoyable throughout the duration of the person's life.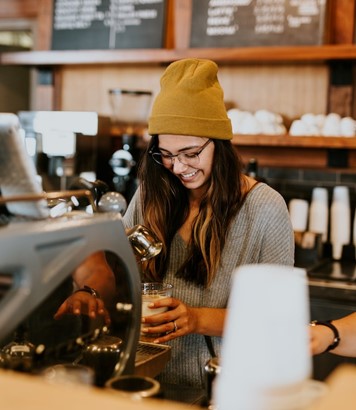 Commit to the Process
Of course, uncovering a true desire is just part of the journey. When an individual is ready to turn that passion into a full and fulfilling career, there are a few key steps to take:
• Plan
Wanting something to happen and making something happen are two very different tactics. That comes in the form of figuring out how exactly a passion can be a lasting career. Think about if there is a specific role or industry that would be the best fit and if there is a demand for it. Does it mean joining a company or becoming an entrepreneur?
• Patience is Key
Switching jobs, especially whole careers is not easy. What pays off, in the long run, is resilience. Don't let setbacks detract from exploring a desire. There will be a learning curve but one that is easily navigable through patience.
• Focus on Improvement
Chances are, there may be some vital steps to take before jumping all in with a new gig or career. Is there training to benefit from? Will certain industries require certifications? Are there ways to make the transition even more seamless?
• Don't Be Afraid to Ask for Help
Life changes are difficult to make without the unique support received from friends, families, colleagues, or other professionals. It's OK not to know all the answers and to ask questions. Never be embarrassed to seek advice, especially when it comes to embracing a personal passion as a new beginning.