About Robert Bremer of Ohio
Robert Bremer is an Ohio-based business development professional who holds extensive experience within a variety of industries. Robert is a Certified Hypnotherapist with over 20 years of experience in the space helping individuals find a healthier life and achieve personal improvement goals. Clients reach out to Robert Bremer for hypnotherapy solutions to assist with challenges. Robert Bremer specializes in wealth accumulation and manage hypnotherapy. He also assists with other issues such as feelings of abandonment, addiction, anxiety, insecurity, etc., and he empowers them to tap into the power of their own minds to make positive changes.
In addition to his carer in hypnotherapy, Robert Bremer of Ohio is a Certified Reflexologist and Licensed Massage Therapist who utilizes his skill set to help clients alleviate stress and better respond to life's various challenges. Robert Bremer volunteers at the Toledo Victory Center, where he helps cancer patients with stress and pain management.
Mr. Bremer also serves at Renee's Upholstery Shop, a successful third generation upholsterer that operates as a one stop shop for custom automotive restorations. Robert Bremer is currently working with Bowling Green to reupholster their workout equipment. Robert has also worked with the university to establish squash as a club sport.
Colleagues of Robert Bremer maintain that he is a professional who is immensely knowledgeable of his areas of expertise. Hypnotherapy, reflexology, and massage therapy clients of Robert Bremer speak to how he shows great care for the patient experience and takes his time to ensure that they have an understanding of processes and their benefits. Above all else, Robert Bremer of Ohio is a professional that is profoundly dedicated to setting those who he works with up for success, and he prides himself on his ability to empower others to reach their personal goals.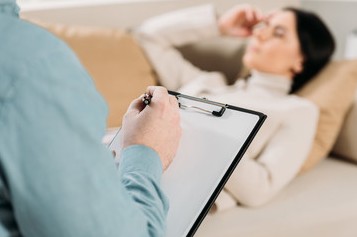 What to Expect from RobertBremerOhio.com
RobertBremerOhio.com is a platform for learning more about Robert Bremer's areas of expertise such as hypnotherapy, message therapy, reflexology, and more. Robert Bremer acknowledges that his industry knowledge places him in the unique position to share key insights and contribute to important conversations within his spaces. For this reason, Robert's goal with this site is to provide comprehensive content that empowers others to contextualize their professional efforts and inspire them to make more informed decisions in their respective niches.
Future content featured on RobertBremerOhio.com will include:
Hypnotherapy Resources
Robert Bremer of Ohio aims to draw from his two decades of experience in hypnotherapy to share a collection of content related to the industry and its processes. Robert upholds that hypnotherapy is a valuable, however, little understood practice that can help people contextualize their goals, learn more about themselves, and make positive changes in their lives. For this reason, Robert hopes to include a host of hypnotherapy resources that explore crucial topics within the space. Whether you are looking to learn more about key processes involved in hypnotherapy work, the benefits of hypnotherapy, or insights on the sector from thought leaders, future content from Robert will feature all the information you need.
Automotive Repair Information
Robert Bremer's experience at a successful automotive repair shop featuring a team with over 120 years of combined industry experience has led to him developing many insights on the space. Readers can expect that content featured on RobertBremerOhio.com will include numerous topics linked to the automotive repair industry valuable for professionals and car owners alike. Content will address topics such as tips for proper car care, characteristics of trusted repair shops, information on receiving quotes for reupholstery, and more.
Message Therapy and Reflexology Content
Massage therapy and reflexology are both harnessed by professionals to help patients alleviate stress, reconnect with themselves, and address body aches and pains. Robert Bremer of Ohio hopes to provide readers with accessible massage therapy and reflexology content to better understand their potential need for services, learn more about the processes involved, keep up with trends, etc. Future posts will cover topics such as the various conditions message therapy can help patients with, an in-depth look at the history of reflexology, and additional learning opportunities for professionals looking to grow their skills and acumen.
Professional Insights
Robert Bremer's diverse work experience in a variety of different industries has helped him develop crucial business development insights that can be harnessed by professionals regardless of their industry or level of experience. Readers can expect content on RobertBremerOhio.com to cover a collection of professional insights such as personal development tips for up and coming professionals, steps for comprehensive networking, innovative ways to harness business technology to improve key processes at your organization, and professional development tips for individuals in the hypnotherapy, massage therapy, reflexology, and automotive repair sectors.
Industry Updates
Professionals across industries speak to the importance of following recent news and development to adapt to trends, best practices, the diverse needs of consumers, etc. For this reason, Robert Bremer will update this site with recent industry updates relevant to his specialties in business development, automotive repair, massage therapy, hypnotherapy, reflexology, and beyond. Content will also address the scope and impact of these changes as well as Mr. Bremer's insights on how they may affect the future of his industries.
More from Robert Bremer of Ohio
Robert Bremer recognizes that there are people who would like to grow their understanding of areas such as automotive repair, hypnotherapy, massage therapy, and business development. Robert aims to use this site as a resource for exploring a wide variety of topics linked to his specialties. Future content from Robert Bremer of Ohio will feature topics such as the benefits of hypnotherapy, key qualities of great automotive repair shops, recent developments within Robert's industries leading innovation and development, tips for massage therapy professionals looking to further develop their skills, and more.
Interested in learning more about hypnotherapy, reflexology, automotive repair, massage therapy, business development, and more from a professional with diverse experience such as Robert Bremer of Ohio? Tune in to this website for more informative content inspired by Robert's insights.